For mediors and seniors.

Young at heart. Yet your knees are not what they used to be. There's no reason you can't still play with your (grand)children, take that walk or tackle that marathon.

That's exactly why Tyranos was founded: to feel good every day, with all the exercise you want.
If you suffer from:
Joints?
Pain during movement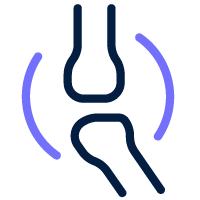 Tendons and ligaments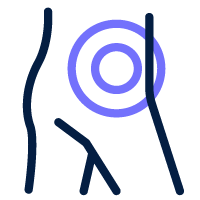 Stiffness after movement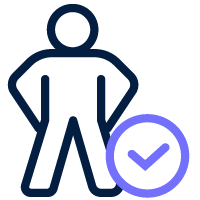 Nothing? Start preventative
The result of hard work.
Tyranos was founded by a pharmacist who has seen plenty of bad nutritional supplements go over the counter.
We work closely with a Scientific Advisory Board to develop the most complete supplements.
Quality, Quantity.
Many supplements flaunt active ingredients, only to add an order of magnitude too little of the component.
This is not something we do. All of our products follow clinical research and research-proven amounts. Although this brings our margins down, we are adamant about sticking to them.
Furthermore, with our ingredients we also focus on natural additives that improve metabolism.
Old day? Golden day.
Enjoy your day the way it should be enjoyed: in motion. Our resources help your cartilage, tendons, ligaments and your joints.
Something for each of us.
To keep tendons, ligaments, cartilage and your joints in shape, discover our products here:
Reviews
Ontdek waarom klanten ons vertrouwen met hun dagelijkse gezondheid.
Wendy
Google review
Op advies van mijn specialist reeds 1 maand Tyranos supplementen aan het gebruiken om het kraakbeen dat er nog rest in mijn knie te verstevigen. Had reeds na 10 dagen resultaat. Dus zeer tevereden.
Karolien
Google review
Nu al een maand Tyranos supplementen aan het gebruiken, geweldig resultaat.
Leon
Google review
Sinds ik Tyranos supplementen gebruik, voelt mijn knie veel steviger aan. Stevige wandelingen en trappen maken zijn terug pijnvrij.
Een echte verademing!