Manganese
the indispensable coenzyme

Manganese is an essential nutrient for humans. It is present as a coenzyme in several biological processes, including bone formation and the production of tendons and ligaments.
Origin
Bavaria, Germany
Vorm
manganese citrate and manganese bisglycinate
Appears in
cereals, tea, vegetables
Ingredient in
Daily Tendon (1 mg), Daily Cartilage (1 mg)
Healthy tendons and ligaments

Manganese contributes to the normal formation of connective tissue, such as tendons and ligaments.

Healthy bones

Manganese supports the formation of healthy bones.

Antioxidant action

Manganese is active as a coenzyme in several antioxidant processes.
Our supplements with Manganese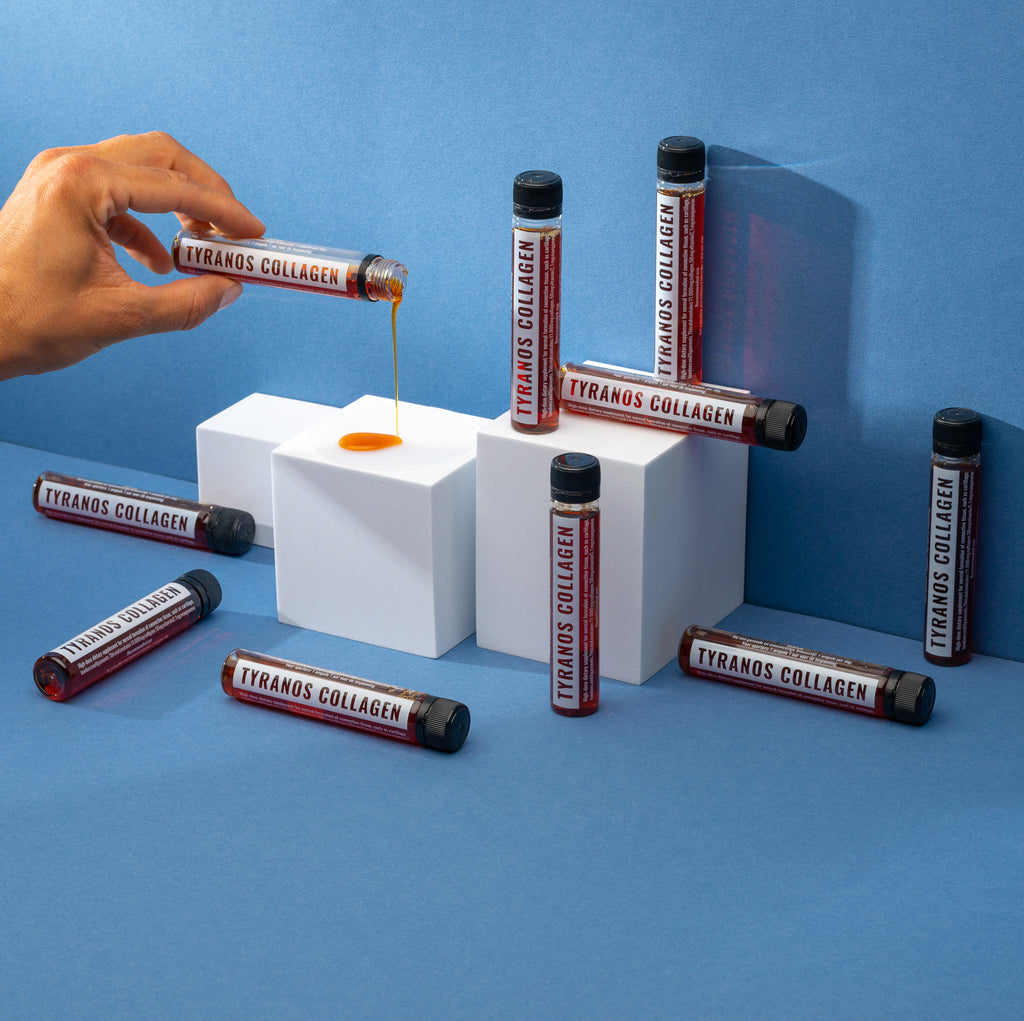 €55,00 EUR
Tyranos Collagen
The highest dosed collagen supplement on the market for the most powerful tendon and ligament support.
Leer meer
100% supported by science
We use ingredients that are supported by a significant body of research that grows every day. Of the thousands of studies our in-house scientists have searched to guide our choices, the titles below are the most relevant.
Want to know more? View more than 644 scientific studies about Boswellia
We constantly strive to learn and expand our knowledge. Have you found a study that might be of interest to us? Let us know via science@tyranos.eu.