Ginger extract contains a very complex mixture of active ingredients. It contains hundreds of compounds, including gingerols, beta-carotene, capsaicin, caffeic acid and curcumin.
Origin
Kathmandu, Nepal
Vorm
Zingiber officinale root extract with 20% gingerols
Appears in
the ginger plant
Ingredient in
Daily Biofen (50 mg)
Our supplements with ginger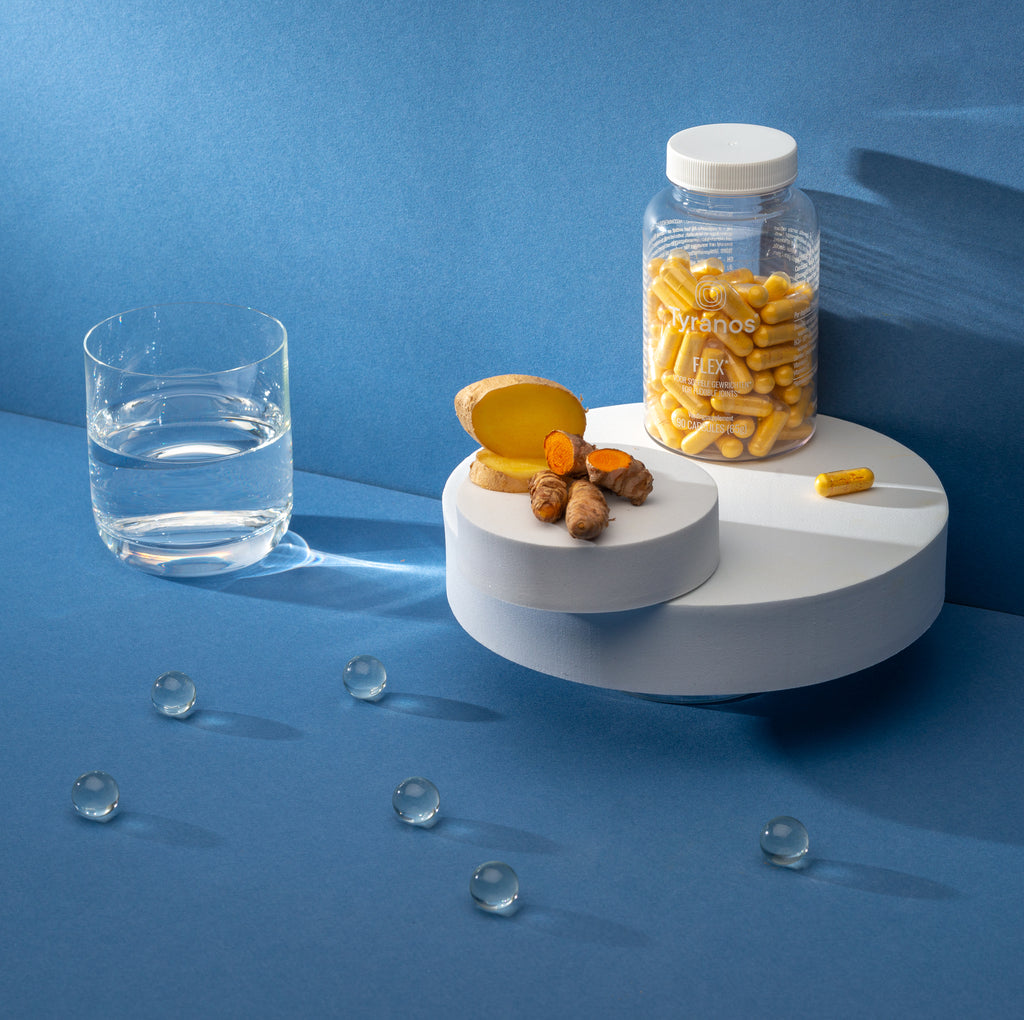 €45,00 EUR
Tyranos Flex
Pioneer in natural muscle and joint support, thanks to unique ingredients and multiple clinical studies.
Leer meer